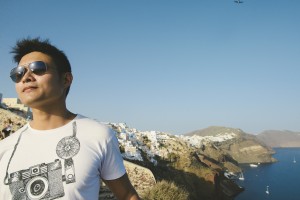 Thank you for visiting!
I love roller coasters, autumn, sunrise, sunsets and beaches and the outdoors.
Photography came about to me as a means to capture and preserve moments and memories. I often look back at pictures taken years ago and relive the vivid memories in my mind.  Then I would realize how important pictures are in a person's life. Just by looking at a picture, I could experience the emotions I felt back then. That is why it became a hobby, then passion and finally a profession.
I do not take myself seriously but I take my work and promises seriously. I like to laugh a lot and make people laugh. Life for me is meant to be simple, fun and meaningful.
When not taking photos, I would be either working out, playing the guitar, surfing the net, admiring beautiful photographs, fetching my wife to her manicure sessions, chatting on watsapp, aaand… post processing tonnes of pictures!
For any enquiries, email to info@aaronchinphoto.com
Aaron is a good standing member of the following International Associations: